5 Reasons Why Palm Print Is So Popular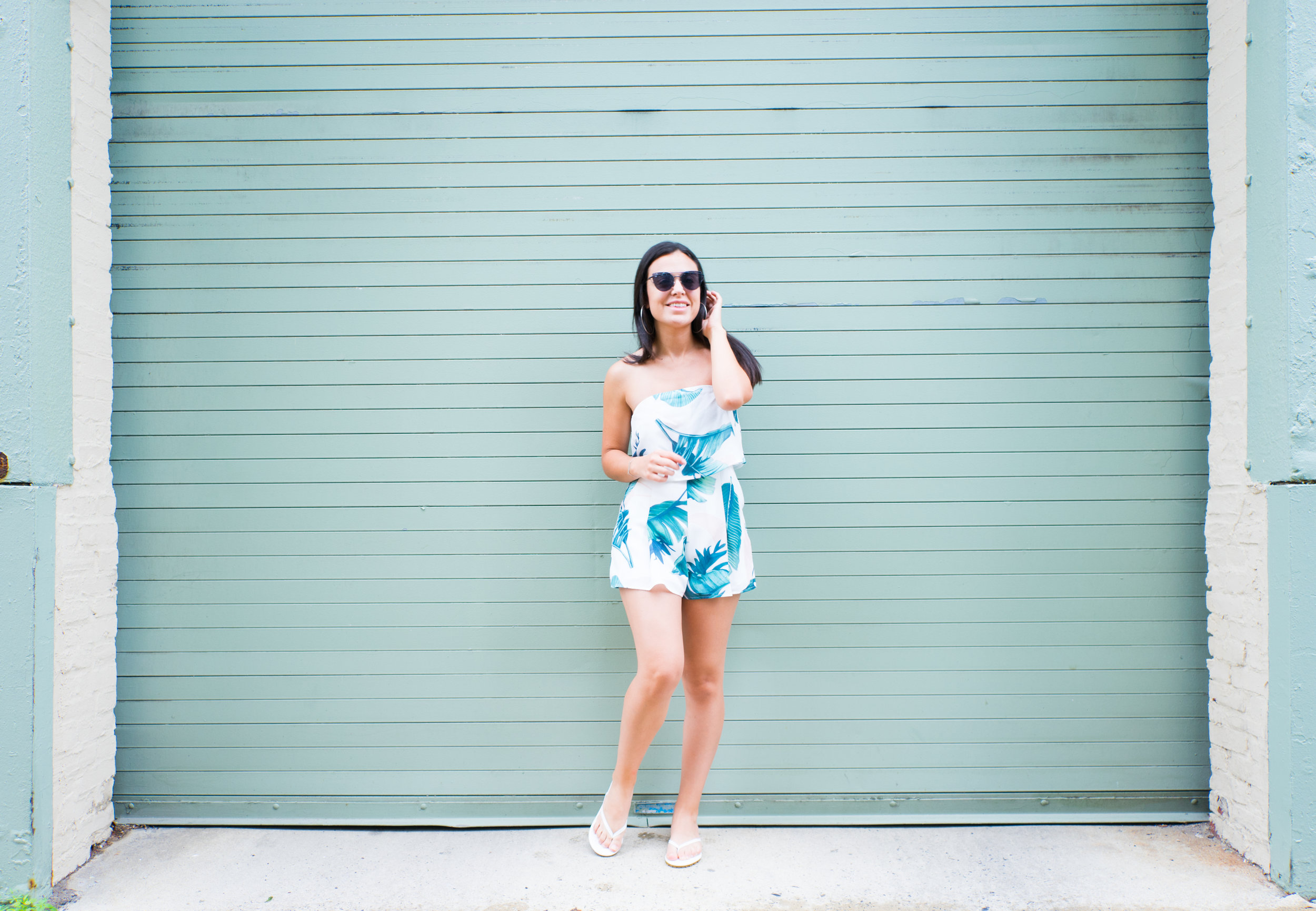 Okay so clearly the tropical palm leaf is a really popular print -- it's everywhere, from home decor, to footwear, to clothing! You may have seen my Instagram post where I proclaimed my love for The Palm Leaf Pillow Cover, by A Piece of Bella, and for the palm print trend in general. Just recently, I've added this Palm Perfection Romper, from The Mint Julep Boutique, to my wardrobe and now am even more in love with the trend. So I started wondering, what makes this tropical pattern so special? Here's what I came up with..
1. It's a reminder of tropical getaways: Wouldn't you rather be by the beach on a beautiful island instead of at home or at work? I know I would! And what reminds you more of a tropical island than palm trees and palm leaves?!
2. It looks fresh: Literally, the print is riddled with representations of fresh-cut plant leaves.
3. The color scheme is striking: You generally find the green/blue leaf pattern against a bright white background creating a beautiful, color contrast.
4. It has a calming affect: The print is nature-related and we all know that mother nature has that calming affect!
5. It gives off a sophisticated but relaxed aura: Much like the tropical islands we all love to visit, this design is classy but also laid back, which is the best of both worlds in my opinion!
As you can image, I'll be bringing this Palm Perfection Romper (which is super comfortable) with me on my trip to Lisbon/Rome/Amalfi Coast. This will be my first time visiting Portugal and Italy so I'm beyond excited. I'm jetting off tomorrow night and would love for you follow along on my journey as I document it on Instagram! To anyone else vacationing soon, I wish you safe travels!